EDIT MAIN
MR. MCDONALD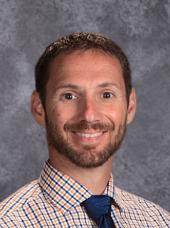 dustin.mcdonald@hutsonvilletigers.net
EDUCATIONAL BACKGROUND

Mr. McDonald earned a Master of Science from Columbia University in New York City, and a Bachelor of Science from Blackburn College.

2016-17 COURSES

Math I
Math II
Math III
College Algebra (Dual Credit)
Trigonometry (Dual Credit)

EDUCATIONAL EXPERIENCE

Mr. McDonald has 14 years of experience in education, and is in his second year at Hutsonville High School.


FAVORITE QUOTE

"Hard work beats talent when talent does not work hard."