REMINDER: There is no school for students on Friday, September 15, due to it being a full day SIP.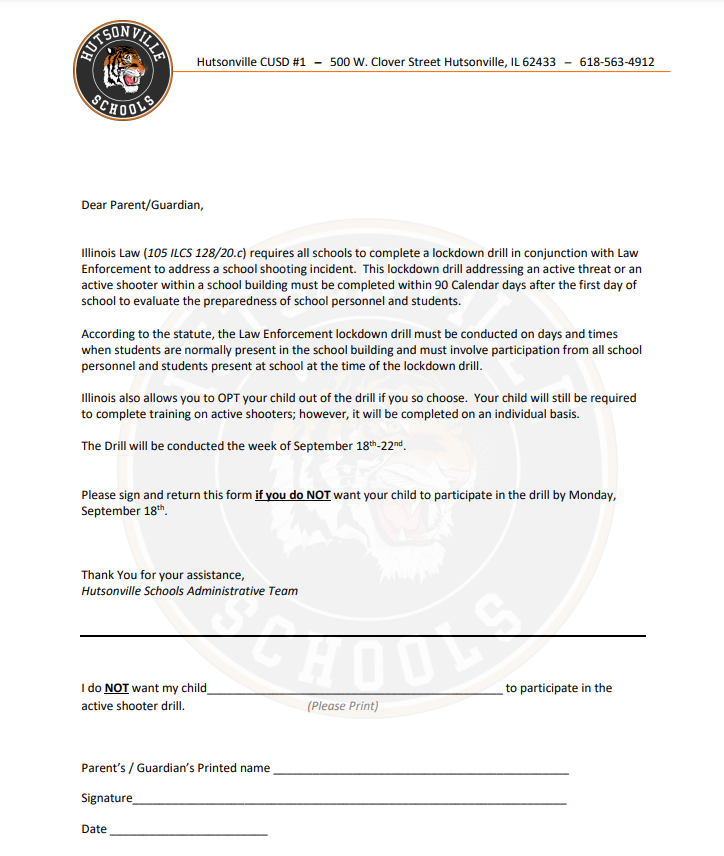 Friday, September 15 is an SIP Day for the faculty/staff. There will be no school for students that day!

Please remember, if your child is a bus rider, bus pick up times may vary daily. There is a 20 minute window for pick up times for your child. Daily issues such as changes in routes, weather, road construction, etc. all play a factor in the time the bus arrives, and, unfortunately, there is no exact science to it! Please keep this in mind and have your kiddo ready to go a little early every day as well as understanding if the bus is late. Thanks so much for your cooperation!

Volunteers are needed to help build the new PreK playground! WHEN: This Saturday, September 9, starting at 8 AM. Lunch will be served. Please call the school at (618) 563-4812 by this Friday if you can volunteer...that way we'll also know how many to expect for lunch. If you have any questions or need more info, please call Tom Brown at (217) 822-1135.

Dental Safari will be here on September 25! Get your forms turned in ASAP to get your student on the list to be seen. Or click below to fill out the online consent form.
https://www.dentalsafariforms.com/


Picture day is tomorrow! (Wed, Aug 30)

Today your student will be bringing home a couple of handouts. The first will be an orange laminated sheet of paper with the child's last name and grade on it. Please display this in your windshield if you are in the pick up line after school in order to make the pick up line move more quickly. Also being sent home will be the school bus expectations list for this year. Please go over these with your child in order to make our bus rides as safe as possible!

REMINDER: Pictures will be this Wed, Aug 30. Picture packets were sent home for grades K-8. PreK packets will go home today. If you're a high school student and need a packet, please request one in the high school office.

To expedite the student pick-up process, we kindly request that you remain in your vehicle. Your cooperation will greatly enhance the efficiency of our pick-up line. We appreciate your assistance!

Good Afternoon. We wanted to inform you about an issue we are currently addressing at our grade school. Specifically, we are experiencing some air conditioning problems in the south wing of the building. We have already taken action to address this issue promptly. We are actively working on resolving the problem to restore a comfortable and safe learning environment for our students and staff. In the meantime, we have temporarily relocated affected classes to air-conditioned rooms elsewhere in the school. The well-being and comfort of our students are of utmost importance to us, and we are doing everything in our power to minimize any disruption to their education during this time. We understand that this situation may be inconvenient, and we sincerely apologize for any disruption it may cause. we are working diligently to resolve the air conditioning problem as quickly as possible. We will keep you updated on our progress and notify you as soon as the issue is fully resolved. Thank you Travis Titsworth

Info on future Boys and Girls Club of Crawford County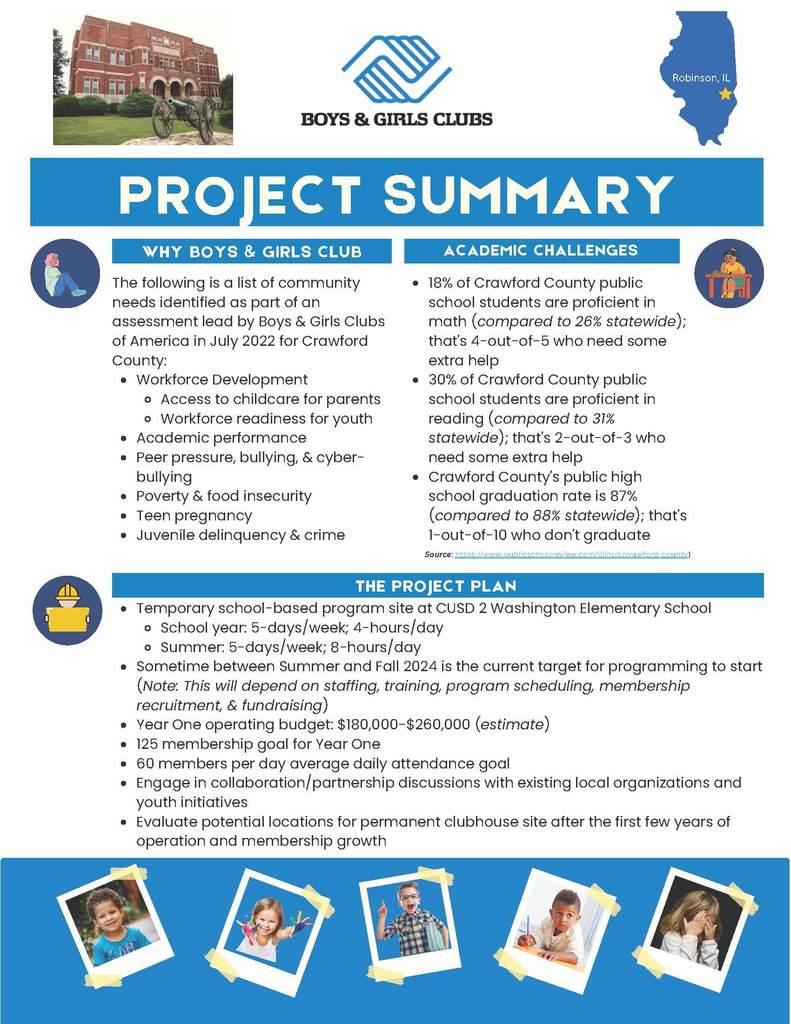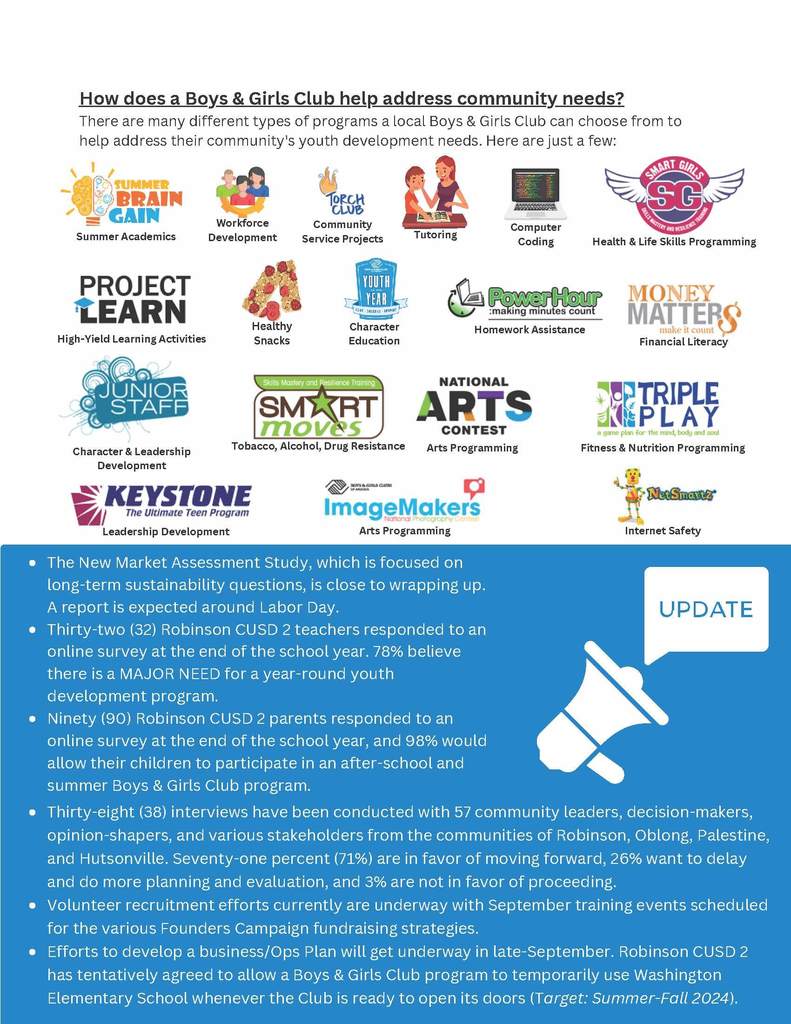 Fall pictures will be Wed, Aug 30 for PreK through 12th grades. We will send home picture packets as soon as we have them.

As we prepare for the upcoming school year, we want to share our updated student drop-off plan. Our focus is on safety and positive changes. Please understand that this is a new plan, and we may make some adjustments as we go along. Our staff will be present to assist and guide during this process. Thank You Mr. Titsworth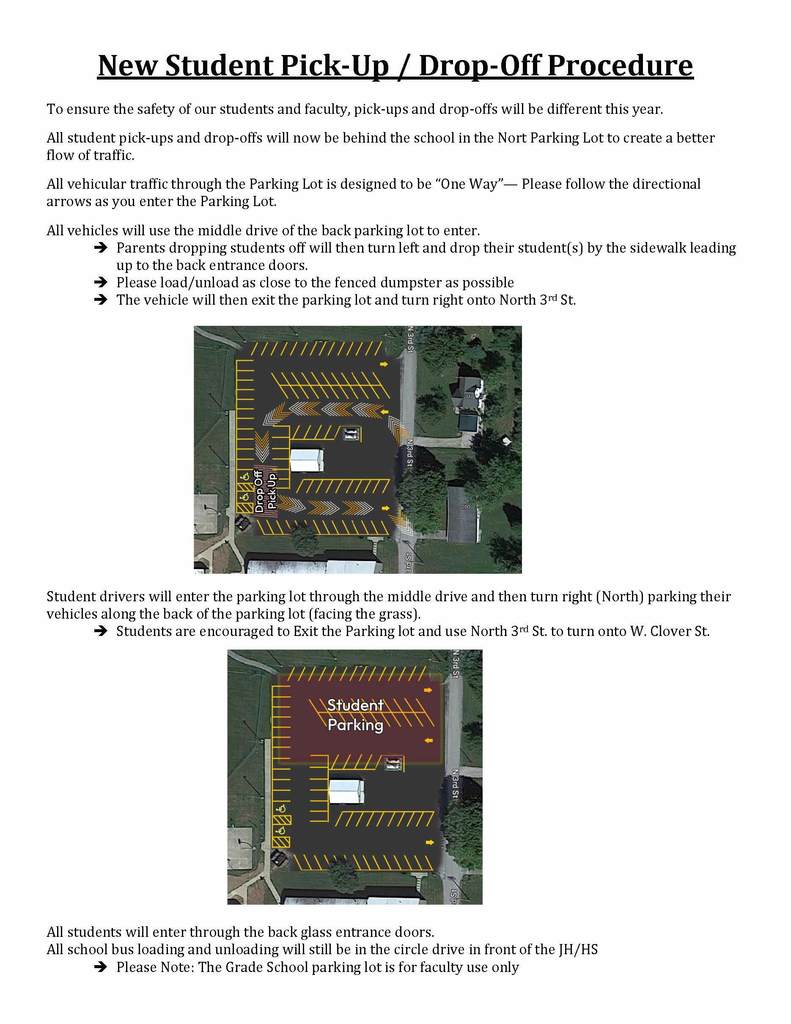 Sports passes will be availiable for purchase tonight at the Back to School Bash. Cost for a family pass is $100


Join us tonight for the Back to School Bash from 5-8. Food Trucks, Bounce Houses, Scavenger Hunt for an ice cream reward, meet the teachers, bus drivers and staff, and drop off your school supplies. We can't wait to see you!!!

High school students that are enrolled in classes at LTC will begin on Thur, Aug 17. The bus will leave the high school at 7:30 AM.

All grade school students (K-5th grade) are asked to bring their school supplies to the Back to School Bash tomorrow evening (Tue, Aug 15) from 5-8 PM. Supplies should be dropped off in the student's classroom.