The 2023 HHS Alumni Application is now available on the school Facebook page.

Tuesday, February 28: There will be no after school intervention for JUNIOR HIGH today.

Spring pictures will be taken for PreK-12 on Thursday, April 6. Only those students that have picture packets and money will have their pictures taken that day. If you would like a picture packet for your student, please notify one of the offices at 563-4913 (JH/HS) or 563-4812 (PreK/GS).

Monday, March 6: There will be no school due to Pulaski Day.
Congratulations to Hutsonville Tigers 5th grade team, CHAMPIONS of the Tiger Invitational!!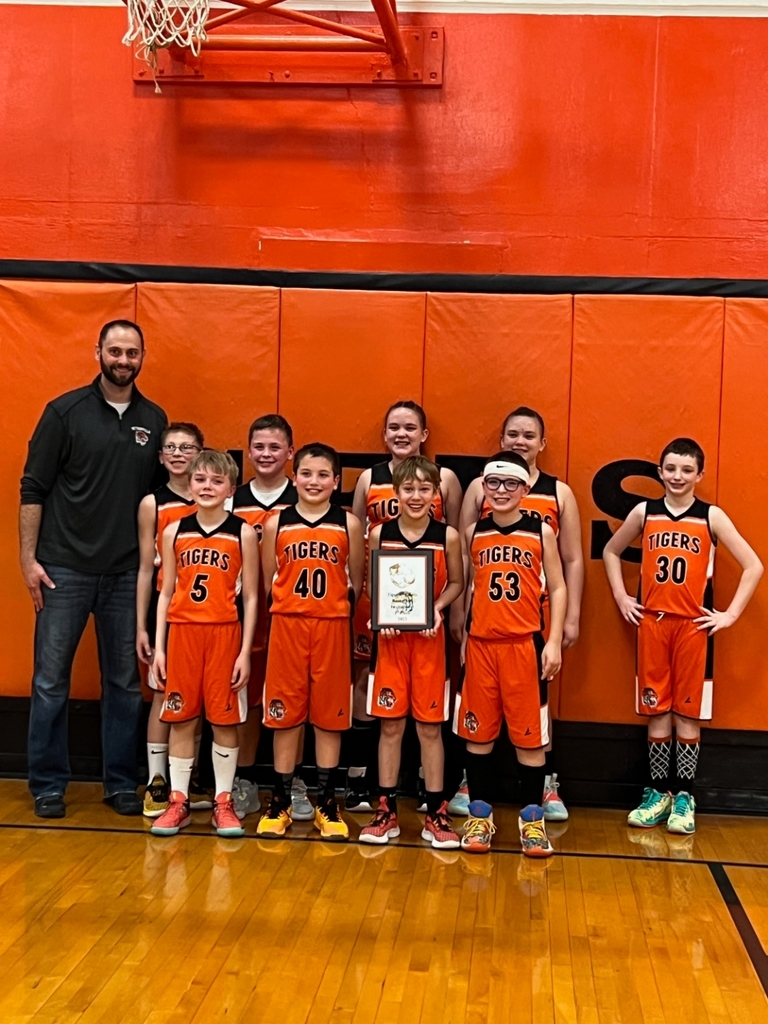 A Fire TV remote was found in the front parking lot after Tuesday night's basketball and volleyball games. If you are missing one, please call the office at 618-563-4812.

New Alerts coming!! Beginning this week, parents could receive alerts in regards to the following information. Student absence.....If your student is absent and you have not called them in prior to 9am a text message will go out to remind parents to notify the office of the absence. The other alert that will go out will be weekly on Fridays at 2 pm and this will be for any student who has less than 10 dollar in their lunch account. If your cell phone is not listed in Lumen or needs updated please update these as this is the source for these alerts.

Say "hello" to parent-teacher chat in the Hutsonville app! The same district app now offers class streams, class announcements, and parent-teacher chat. Download for Android
http://bit.ly/2FNi8LG
Download for iPhone
https://apple.co/2FfbKwj

REMINDER: No school tomorrow due to Presidents Day.

Today (Fri, Feb 17) is an 11:30 dismissal! No school on Mon, Feb 20 (Presidents Day). Have a great weekend!

REMINDER for Wed, Feb 15: Students that are in grades PreK through 8 that transferred here to Hutsonville CUSD #1 in October 2022 will have their yearbook picture taken.
8th grade Parent/Guardians***Letters are going home with information on graduation, caps & gowns, and diploma information. This needs to be signed and returned by Monday, February 13th. Please ask for it if your student does not offer to show it to you this evening.

Dates to remember in February: Fri, Feb 20 - 11:30 dismissal (SIP Day); Mon, Feb 20 - no school (Presidents' Day)

Tue, Jan 31 -- There will be no after school intervention for junior high students today.

Tue, Jan 31 -- Our phones are currently down. If you need something, please message the school Facebook page.

No school Mon, Jan 30 due to roads becoming slick during the morning commute.

No School Today due to weather.

11:30 dismissal today (1/13). No school Monday (1/16).