Parents, please take this survey concerning Hutsonville Schools. Link to take the survey:
http://survey.5-essentials.org/illinois/survey/parent/
This is a reminder that the 2018-19 Illinois Parent Survey opened on Oct. 23, 2018. The survey window will close on Feb. 15, 2019.

GS yearbook order forms/money are due by this Fri, Feb 15! Forms were sent home with students a couple of weeks ago. Forms are also still available in the offices if needed.

REMINDERS: Fri, Feb 15 -- 11:30 dismissal (SIP Day) Mon, Feb 18 -- No school (Presidents Day)

JH Volleyball: Practice for tomorrow (Fri, Feb 8) will be for the 7th grade team only. Practice will end at 5:00.

FINAL REMINDER: GS group pictures are tomorrow (2/7/19)! Make sure to bring picture packet/money if you're ordering pics. 5/6 cheerleaders need their uniforms. If you're on a team that hasn't had a group picture taken this year, you should be prepared to have one taken.

Ag students are building little libraries for our 5 communities. These will be showing up in the spring.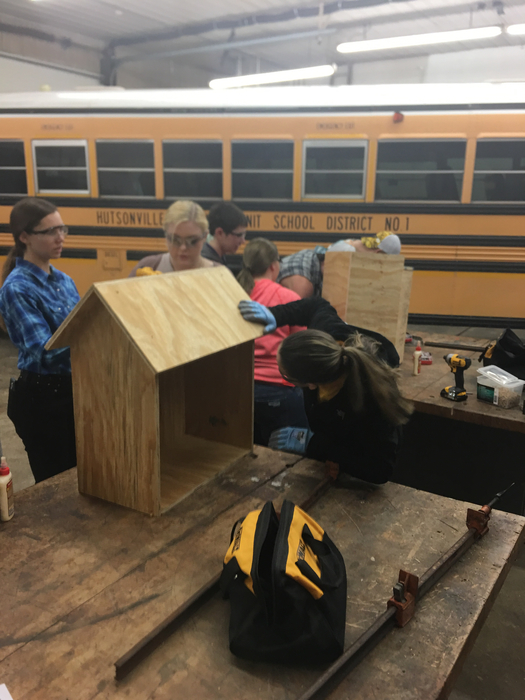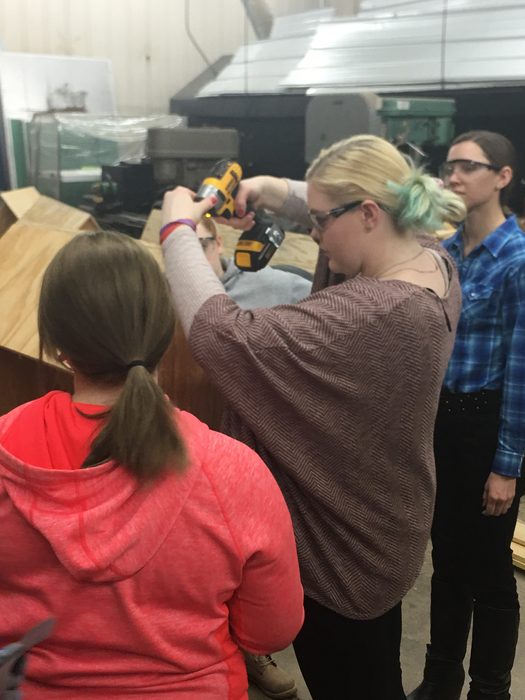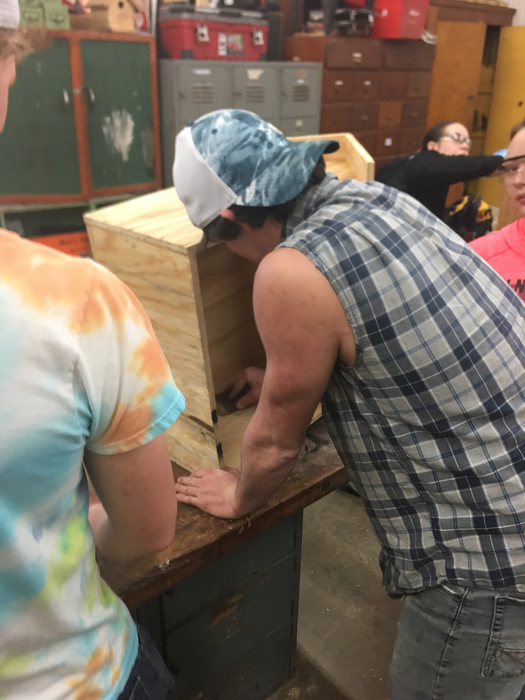 5/6 Basketball & Cheer: Tue, Feb 5 -- Game @ Red Hill. Bus will leave at 4:45. We will not be stopping to eat, so pack a snack! Sat, Feb 16 -- Game @ LTC at 10 AM. There will be no bus transportation to this game!

Varsity Band: The call time on Tue, Feb 5 has been moved up to 5:30!

Sat, Feb 2: Cheer Clinic from 10 AM to 1 PM. (This is the rescheduled date from Jan.)

JH Volleyball: Pract tonight (Fri, Feb 1) will be 6th & 7th grade only. Pract on Mon, Feb 4 will be 8th grade only.

Fri, Feb 1: There is no track conditioning today.

From Coach Ray: Today's HS basketball game vs Tri-County will be played in Shiloh. Bus times: Palestine 3:40 & Hutsonville 3:55. Tomorrow's Fresh/Soph tourney in Lawrenceville: Tigers play an 8 AM tip vs L'ville. Bus times for tomorrow: Hutsonville 6:45 AM & Palestine 7 AM.

HS Scholastic Bowl Announcement: There will be no HS scholastic bowl match this evening (Jan 31) at Martinsville. On Sat, Feb 2, the bus for the varsity tournament will leave at 6:15 AM.

Thur, Jan 31: The bus for the HS scholastic bowl match at Martinsville will pick up in Hutsonville at 4:00.

Get up and get ready for school! Breakfast/Lunch update: Menu for today will be eggs/toast and turkey & noodles. Tomorrow will be pancakes/sausage and teriyaki chicken.

There will be no school tomorrow (Wed, Jan 30) due to weather conditions. Tonight (Tue, Jan 29) there is a JH volleyball game at Martinsville and HS basketball practice is still on. There is also after school tutoring today.

Tue, Jan 29: HS cheer practice is cancelled for tonight.

Tue, Jan 29: 5/6 cheer practice is canceled for tonight!

Tue, Jan 29 & Wed, Jan 30: Message from Coach Will -- There will be no Track conditioning today after school or on Wednesday (Wed is due to the blood drive).

Tue, Jan 29: JH Scholastic Bowl is also canceled for this evening.